Cameroon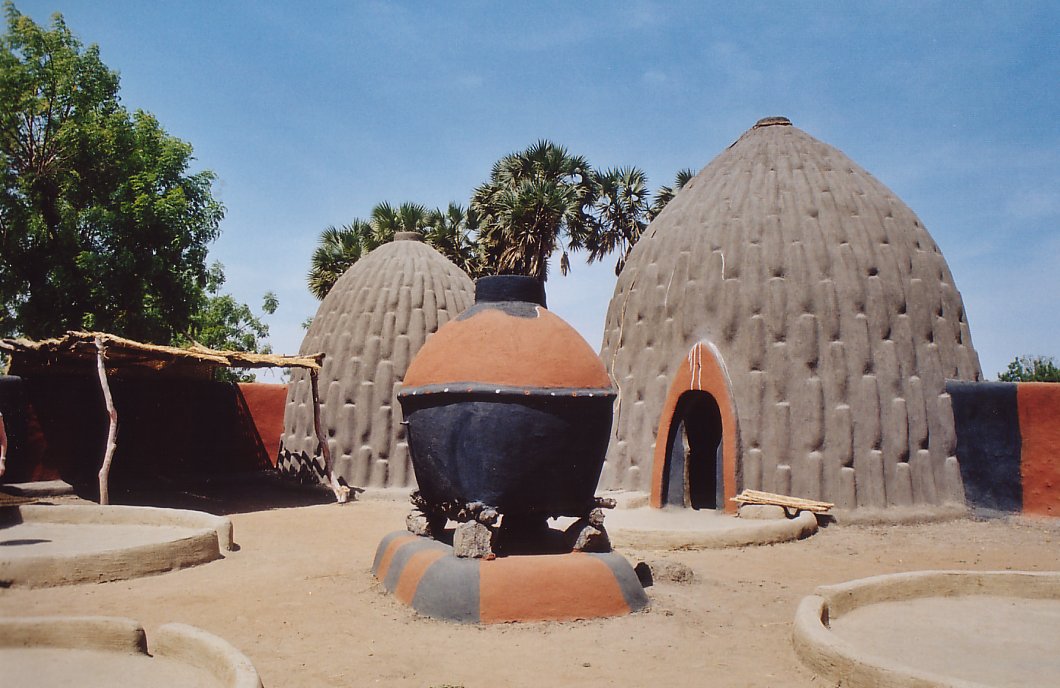 J. et M.F. Ostorero 2003 , Maison obus, CC BY-SA 3.0
Trip Itinerary
Day 01 - Drive to the western highlands via the plantation region and the Batie pass. Arrive Banjound and continue to the Palace for the visit of the museum and the grand hut. Continue to Koutaba via the vegetables region of Foumbot. Arrive Foumban and settle down for dinner and night.
Day 02 - After breakfast, we leave Koutaba and head on to the Sultans palace for his trip to the mosque at noon. Enjoy the colorful ambiance of the Friday prayers. Arrangements will be made to visit the Palace and meet with Palace residents. Afterwards visit of the handicraft street. We later return to Paradise hotel for dinner and night.
Day 03 - Early departure to Bamenda with a stop at the Metche falls. Continue to Bamenda via the Santa rolling Hills where we arrive and undertake a visit of the markets and handicrafts center
Day 04 - Departure to Bafur to visit the chief and the entire palace including some villagers. Return to Bamenda for dinner
Day 05 - Early departure to Douala via the magnificent Dschang Pass, plantations and there after Douala for dinner
Day 06 - After breakfast departure to Kribi, we arrive Kribi and settled down in our hotel. Dinner in a typical restaurant in town
Day 07 - Early departure to the pygmies' excursion and later the Waterfalls. Dinner in a typical restaurant in town. Oernight Kribi
Day 08 - After breakfast, we leave to Douala for a half day tour . Highlights include Musee de Douala, market, the open-air artisan center etc.. Doula has two distinct zones Akwa ( nightlife, restaurants), and Bonajo(commerce). Return to your hotel late afternoon for last minutes shopping and later in the evening, head on to the airport for departure formalities.